The Agile Tour 2012 will focus on agile and lean methods from the design, manufacturing and business process perspectives, whether you are an industrial practitioner, academic researcher, engineering and business graduate students. This new edition of the Agile Tour 2012 HCMC is the only conference in South East Asia that will combine several different sectors that are related to each other by a technological process or through an administration. Whether organizations are looking to optimize or transform their business practices, or strategize over a new direction, the Agile Tour 2012 HCMC provides the most comprehensive conference program every company must retool in order to become a successful 21st century enterprise.
The Details:
Date: 08 and 9 November
Time: Each day 08.00 - 17.45
Venue: SaigonTech
SaigonTech Tower, Lot 14, Road 5, Quang Trung Software City, Dist.12, HCMC, Vietnam
The Program
Thursday, 8 November 2012
Auditorium
Management & Leadership
Manufacturing in the 21st century
Academia & Industry
Technology
08:00 - 09:00
Welcome Coffee
---
---
---
---
09:00 - 09:15
Opening Ceremony
---
---
---
---
09:15 - 09:50
Keynote

Ken Schwaber
---
---
---
---
10:00 - 10:50
---
Five Shifts of the 21st Century
Peter Stevens
History of Lean
Kiro Harada
Agile in Education
Duong T Tan
Retrospective on Retrospective
Daniel Teng
11:00 - 12:00
---
Management 3.0
Alexandre Cuva
Agile Manufacturing
Joe Justice
Available for Adhoc session
Quality Assurance
Brindusa Gabur
12:00 - 13:30
Lunch
13:30 - 14:50
---
Available for Adhoc session
Kaizen Workshop
Kiro Harada
Temenos Workshop
Peter Stevens
TDD Dojo C#
Alexandre Cuva
15:00 - 15:50
---
Influencing company culture to enable agile principles in your organisation
Brindusa Gabur
Available for Adhoc session
Agile Human Resources
Joe Justice
From Vision to Product Backlog
Daniel Teng
15:50 - 16:10
Coffee Break
16:10 - 17:30
Panel discussion with all speakers
Daniel Teng
---
---
---
---
17:30 - 17:45
Retrospective
---
---
---
---
After
After Hour Party
Friday, 9 November 2012
Auditorium
Management & Leadership
Manufacturing in the 21st century
Academia & Industry
Technology
08:00 - 09:00
Welcome Coffee
---
---
---
---
09:00 - 10:50
---
Available for Adhoc session
eXtreme FD
Kiro Harada
Workshop Product Facilitation
Brindusa Gabur
Asian Values & Scrum
Peter Stevens
11:00 - 12:00
---
Lesson Learned - When I change people
Daniel Teng
Agile, Lean, Kanban, Scrum, XP, and XM in One Hour
Joe Justice
Agile Training
Duong T Tan
Dice4Agile
Alexandre Cuva
12:00 - 13:30
Lunch
13:30 - 14:50
---
Energize People
Alexandre Cuva
Kaizen
Kiro Harada
Marketing, Sales & Public Relations
Joe Justice
Coding Retreat
Daniel Teng
14:50 - 15:10
Coffee Break
15:10 - 17:00
Open space "The successful distributed teams"
Brindusa Gabur
---
---
---
---
17:10 - 17:40
Retrospective
---
---
---
---
The Speakers
Ken Schwaber, Scrum Co-Founder
We are pleased to announce our keynote speaker for Agile Tour 2012 Ho Chi Minh City – Ken Schwaber.
Ken is a leader of the agile process revolution and one of the developers of the Scrum process. A signatory of the Agile Manifesto in 2001, he subsequently founded the Agile Alliance and the Scrum Alliance. Ken authored Agile Project Management with Scrum and coauthored Agile Software Development with Scrum and has helped train more than 47,000 certified Scrum Masters.
Joe Justice, WIKISPEED CEO
"We have found team morale to be a multiplier for velocity."


"The Agile Manifesto applies to all industries. When we read it and its 12 principles, and switch each mention of "software" with "customer visible value", we have an elegant methodology that applies to all business."


Joe Justice is a Seattle-area agile business process consultant and entreprenerd. He has been a full time client-facing software consultant all of his professional life, building Agile teams and practices enterprise-wide. He is the founder and CEO of WIKISPEED, a green automotive prototyping company that uses Agile methods to build cars. A registered automotive manufacturer since 2006, WIKISPEED is an all-volunteer distributed Agile/Lean/Scrum team — members contribute their work from various locations and iteratively enhance the cars every 7 days.

· His story was recently featured in Forbes.

· Joe just started Crowd Funding for the Open Source, 100MPG, Comfy Commuter Car

· Want to get involved, or joint he team?.


Joe's team tied for 10th place in the mainstream class of the 2010 Progressive Insurance Automotive X Prize, a $10 million challenge for 100+ MPG automobiles. WIKISPEED now uses agile processes to solve problems for social good. Joe has spoken to audiences at TEDx, Denver University, University of California Berkley, Google, The Bill and Melinda Gates Foundation, Rotary International, and others about social web application development, project methodology, and agile best practices. He is CEO of WIKISPEED and works at SolutionsIQ, a leading provider of Agile consulting, certified training, coaching, development, and Agile talent services, where he helps clients leverage Agile project management and team development methods to deliver solutions more reliably.

Kiro Harada, Lean and Toyota Production System Expert (TPS)


Kiro Harada is a supply chain management consultant, domain-driven design practitioner and agile coach. With chemical engineering background, he has been an agile/lean practitioner both in manufacturing and software industries. Recently, he's been working on improving automobile parts procurement systems.

Daniel Teng, Agile Coach Expert
Daniel Teng has 8 years of experience in practicing agile and leading agile teams. He is the only Certified Scrum Coach in China. He is the founder of Irdeto Shanghai R&D team. He has been and is helping multi-national organizations in their agile transition. The companies are from different industries such as telecom, ERP, CAD/CAM, education, health care etc.

Daniel is the main driver of agile community development in China. Daniel is also the board member of Agile Tour.

Peter Stevens, Scrum Coach, Trainer and Mentor
As an experienced Scrum coach, trainer and mentor with a passion for helping organizations transform themselves to thrive in the 21st century, Peter Stevens have been training Scrum Masters, Scrum Developers and Scrum Product Owners since 2008. His coaching focus is on transforming organizations. "I teach teams, their leaders, their management and their stakeholders to do Scrum well, to understand Scrum deeply, and to live Scrum values."

Peter is an engaged leader of the Agile community in Switzerland and worldwide. Most recently, he initiated the Stoos Gathering, an interdisciplinary summit to catalyze a lasting change in business management along Agile principles.

Originally from the US, Peter moved to Zurich, Switzerland way back when and got stuck. Peter studied Computer Science at Colgate University and is now a Certified Scrum Trainer. He speaks English, German, French and Italian. An Instrument rated private pilot, his also interested in sign langauge.

Peter started his career in 1982 as a Software Engineer for Microsoft. Besides his training practice, he is developing the HappinessApp, a simple tool to record, review and share your moods and moments. Peter writes the Scrum Breakfast blog and was a contributor AgileSoftwareDevelopment.com. His article, 10 Contracts for your next Agile Project is a widely cited reference on Agile contracting.

Brindusa Gabur, Agile Practitioner Expert
Brindusa Gabur is a passionate and energetic agile practitioner, who helps ambitious companies across Europe to boost the quality of their product and processes.
Her software development journey started whilst studying Computer Science in Bucharest. Since then she has lived, worked in and led agile teams across Romania, Greece, Germany, Spain and the UK. Her specialties are Agile practise and adoption, product design and development, team coaching, business and development process integration all underpinned with a high attention to detail and quality focus. As a well traveled natural communicator she speaks 5 languages which comes in very handy when dealing with offshore teams.
Alexandre Cuva, Agile Coach and Trainer
Cuva Alexandre is co-founder for different Agile community in Switzerland mostly in Geneva regions, like the ScrumBeer, Serious Games communities and Stoos Satellite Geneva, a community promoting an environment of human labor, close to the principles of Agile management. Agile confident, professional certified scrum (CSP), Scrum Master (CSM), product owner (CSPO) and the first French & Italian, European certified instructor in Management 3.0. Alexandre Cuva acts as an Agile Coach, Trainer and XP developer in Java and C # around the world in different economic sectors and in different languages like French, English and Italian.
Duong Trong Tan, Academic Head, FPT University
Tan Trong Duong (Dương Trọng Tấn in Vietnamese) has several years teaching programming courses at FPT Aptech Computer Education centers and FPT University before he became the Academic Head of FPT Aptech Computer Education in Hanoi, where he is responsible for the strategic development of the academic courses, quality and the student experience. Experiencing different roles in software development (BA, Developer, Architect, PM, Scrum Master, Product Owner), teaching and helping individuals and teams developing their competencies in the profession of software development, he has found several gaps between educational institutions and the industry. Finding and filling those gaps are his main goals of his job.
Since the first use of User Story in 2005, Tan fell in love with agile philosophy and started the journey of continuous learning for years to develop his knowledge on agile software development. He has actively joined Agile communities since 2011 with the CSM course by ScrumAlliance. He co-founded the Hanoi Scrum group, joined AgileTour, translated "Agile Manifesto" and Scrum Guide and led the community to translate several foundation materials for Scrum learners into his mother language (such as "Scrum Primer", "Scrum and XP from the trenches", etc.). Besides, he traveled around Hanoi and Ho Chi Minh City to conduct seminars, workshops, Scrum foundation courses, talks about Scrum and agile practices to students, instructors and companies.

Recent years, he has relentlessly spent lots of effort to adopt agile paradigm at his centers. He believes that the agile philosophy can foster the education and training process to a much higher level of performance and values. Since transforming his academic teams to agile, utilizing agile practices in academic activities and courses, he has been starting the adventure of bringing his belief to the real life, in agile way.
Cohosted by: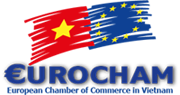 Location Sponsor: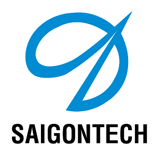 Diamond Sponsor:

Gold Sponsor:
Silver Sponsor
Special Thanks to
Organizing committee
Alex Rosales
Christoph Kruppa
Vu Trí Nhân
Any further information will be posted in this page. Please stay tuned for more updates in the upcoming days!